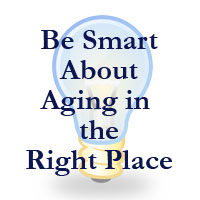 Many seniors prefer to "age-in-place" in their home. In this seminar, we will look at the benefits and risks of staying put and talk about the ways you can live safely and independently in your home. We'll also discuss the features that many builders are including in new homes to make them safer and more friendly for aging-in-place.
Presented by Senior Downsizing Experts
The class is free for seniors and their guests but space is limited so reserve your spot today!
Service providers and business owners seeking to learn more about serving mature homeowners may attend WITH a registered client at no cost.  Due to limited seating, we reserve the right to provide priority seating to non-professionals.  If you are a service provider or business owner, please call 817-635-1043 prior to registering to check availability.   ​
Upcoming Events
(To register, call 817-635-1043 or click the link below to register):